African Soccer Hunks Take Over The Newsstand
June 13, 2010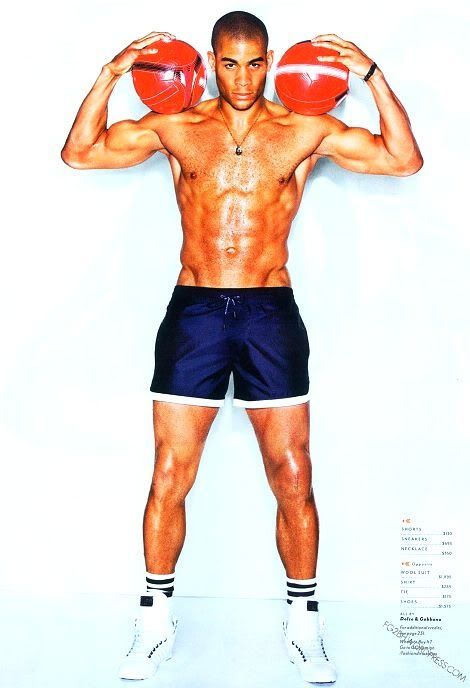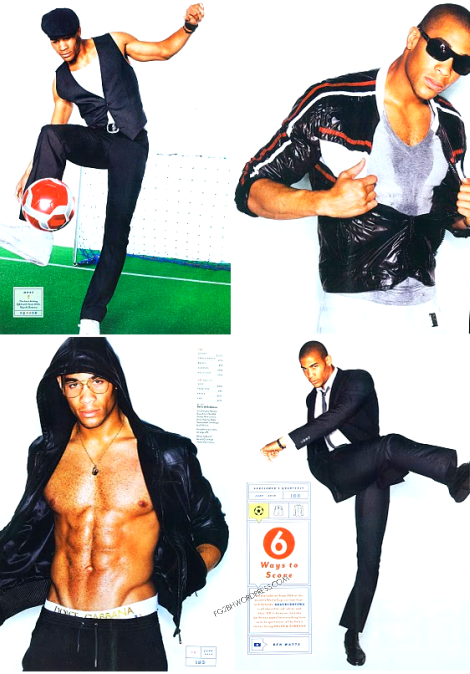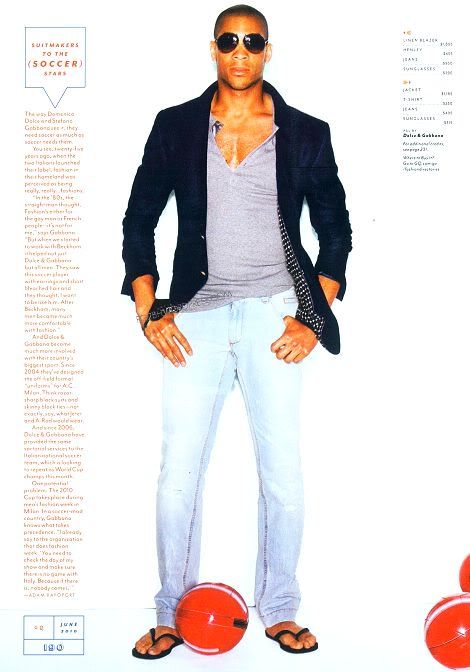 OGUCHI AND HIS WIFE SALOME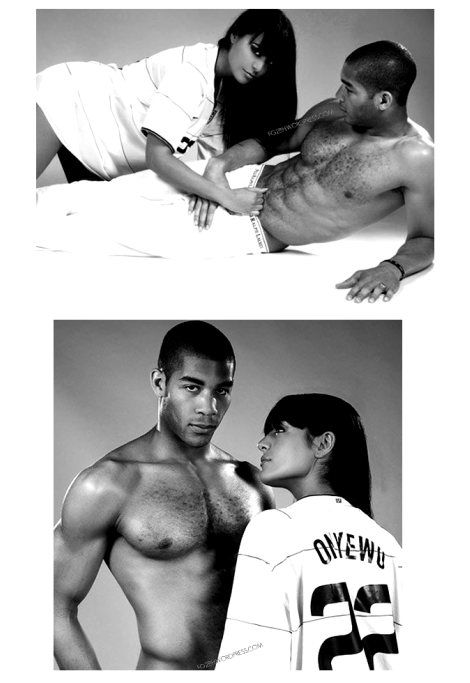 The FIFA World Cup 2010 examines how Oguchi bounces back post knee injury in October

ESPN interviews Oguchi about his knee injury and playing for the US National Team at the 2010 World Cup
[YOUTUBE=http://www.youtube.com/watch?v=gk7JZ1bwNA4&NR=1]
In celebration of the 2010 FIFA World Cup, The June 2010 edition of Vanity Fair magazine featured some of the world's best (photogenic, I must add) soccer (re: football players) on its cover and accompanying photo editorial. Featured African soccer players are Ghana's Sulley Muntari, Ivory Coast's Didier Drogba, and Cameroon's Samuel Eto'o! (Did you know that Drogba did not only participate as the UN goodwill ambassador but donated $4.5 million towards building a new hospital in Ivory Coast?) [AFRICAN SOCCER HUNKS: Drogba, 32, plays for Chelsea as their striker. Sulley, 25, plays for Inter Milan as their midfielder. Sameul, 29, plays for Inter Milan as their striker.)
I'll take one of each please!

World Cup 2010 buzz: Nigeria played earlier today (Saturday June 12th) against Argentina and sadly didn't score a goal. Major props to Nigeria's goalkeeper for blocking all of Argentina's attempted goals and many props to Uche who tried to score one for the team! There's still two more matches for Nigeria to grind it out for the World Cup 2010 finals. Nigeria's up again this upcoming Thursday! Be sure to check out the official game schedule at FIFA.COM.
Anyone else enjoyed the Mama Africa tribute  that H. Maskela and singer Lira did for the music celebration finale? Electrifying! Also featured below are noteworthy performances by Alicia Keys, Shakira, Black Eyed Peas and John Legend who all performed LIVE in South Africa for the World Cup 2010 music kick-off celebration.
Lira "Pata Pata" Mama Africa tribute

Shakira

Alicia Keys

Black Eyed Peas

John Legend

photo credits: CY//GQ//VANITY FAIR